Many of us know that your office is direct reflection of the person in charge, the CEO, President, Principal what ever you want to call it your office reflects you. It can reflect your ideals your standards and even your management techniques. Take a look at the office set ups below and see what they say about the CEO or owner.
The Creator CEO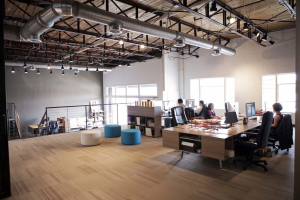 The Creator CEO is someone who drives creativity by providing a free flowing atmosphere. He/ she typically wants a teaming environment where the workforce can be inspired not only by the cubicles they work in but by each other. Worried about privacy? In the old days people used to worry about the benching cubicles privacy now that has completely changed. Today cubicle privacy can be summed up with two words: " Ear Buds".
The TPS Report CEO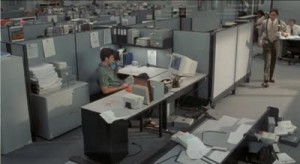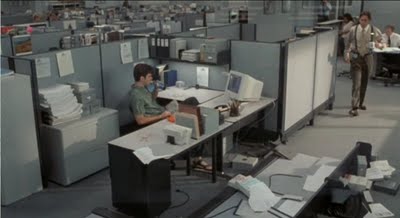 We've all seen it, " Office Space". This category of CEO can be annoying and over bearing to say the least. He's not worried about what his cubicles look like or how inspired his team is. In his mind he is paying them a large amount of money not to mention healthcare costs. However, what he's lacking in bedside manner he makes up for in sales quotas and bottom line numbers. He keep people moving by brute force driving his company forward.
The Fortune 500 CEO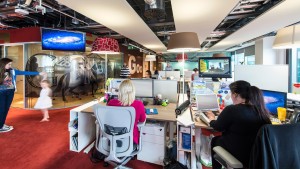 This guy is awesome for a few reasons. He typically has the ability to inspire on a large scale and can drive change and innovation. People have no problem following him or her, they enjoy it. As far as the office furniture or cubicles they choose… they spare no expense. They hire design firms that charge hundreds of dollars an hour and architecture firms that charge even more. Looking for office space? Who needs to lease an office when you can build your own campus? Their offices can be very creative and over the top and they spend over $10,000 per cubicle. Yes per cubicle. Every body wants to be this guy.
Tell us how can we improve this post?